Console tables fit a variety of purposes and divisions as complimentary pieces. Often having to adapt to smaller spaces, the variety of size and shapes in this category of furniture is vast. In this article, we showcase 10 different narrow modern console tables – varying in terms of shape, finish and design – with a surface and base under 40cm (15.75in), to fit small spaces, or more specifically entrances.
Boca do Lobo's Soho Console – 108 x 43 x 87 cm – draws inspiration from the brand's iconic sideboard with the same name. Designed with classic lines in mind, Boca do Lobo explores alternative finishes and colours, where the overall piece stays smart, yet with the right dose of moxie.
See also: Large Metal Console Tables – A MCT Selection
The Agra Console – 140×39 x 90cm – by Brabbu was born as a tribute to one of the world's most important religious and cultral landmarks – the Taj Mahal, also known as the marble mausoleum. Made from estremoz marble and polished brass details, the Agra fits modern decor beautifully, projecting a strong yet sophisticated look.
Boca do Lobo's Lapiaz Console – 170 x 40 x 80 cm – is a recurring selection. Finding balance in terms of shape, and materials, the Lapiaz Console breathes sophistication and delicacy, maintaining a light presence. It is finished in highly polished stainless steel and brass sheets.
The Thicket console table – 216 x 40 x 80 cm – designed by AKMD sees finds character in it's spread out legs shaped by hand. It's table top adds neutrality to the overall design, made from solid oak in a geometric shape.
In a small Irish town calle Adara, lays one of the world's most striking dolmens. Its timeless simplicity inspired this modern console table designed by Brabbu.
See also: 10 Distinctive Designer Console Tables for a Contemporary Decor
Andrew Williams' Champagne console tables take simplicity with a manual touch. Made from solid brass and marble, these tables are hand-made and therefore available in any size requestes. Here, the standard models produced are perfect for small spaces.
This T-shaped console – 85 x 50 x 90cm – with a sharp architectural edge, made from solid brass with a textured finish is a one-of-a-kind 1st dibs find. A mid-century-modern influenced design, it dates back to the 70s, crying exclusivity and chic.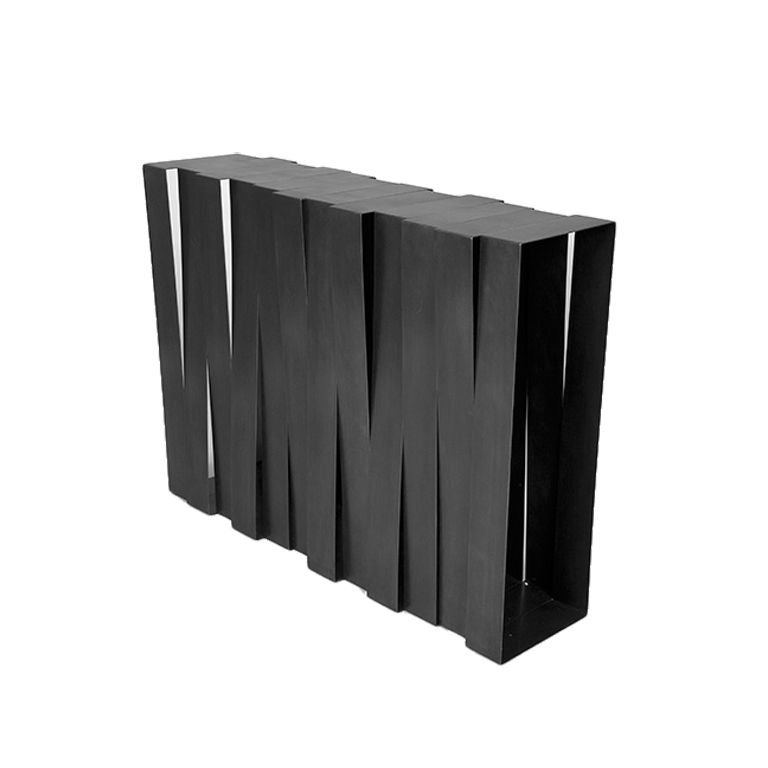 The patinated brass Structure 12 console – 120 x 35 x 90 – by French artist Ducteau, is a remarkable modern furniture piece. Hand-made and finished, it is produced to a very limited number.