One can easily get lost on 1stdibs.com. A magical platform, where galleries and antique dealers can show off their goods, and trade with clients all over the world, 1st Dibs finds a growing exhibitor and client base year after year. A reference within the design world, from categories such as Fashion to Funriture, having work featured and sold on the platform is highly exclusive, thanks to the specially curated selection of sellers.
In this article, we share a series of 10 pieces found on 1st Dibs which we value as highly coveted works, held to the highest standards in terms of design and quality. Read on and enjoy: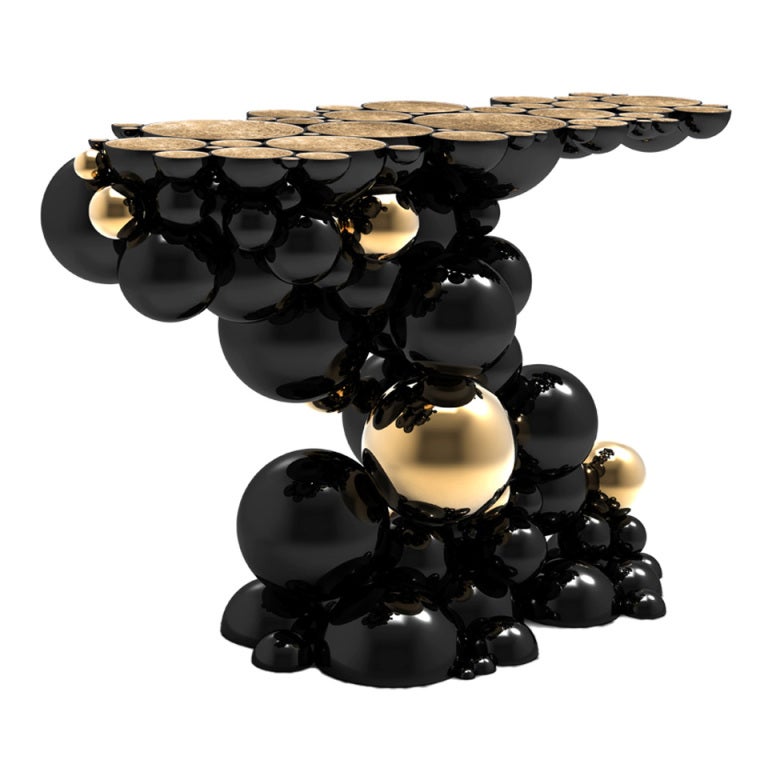 The Newton Console, designed by Boca do Lobo in 2013, stands as one of the studio's sculptural masterpieces. Inspired by atomic structures, the Newton is comprised of several spheres and semi-spheres cast from aluminium, which are subjected to a black lacquer coat and to a gold bath.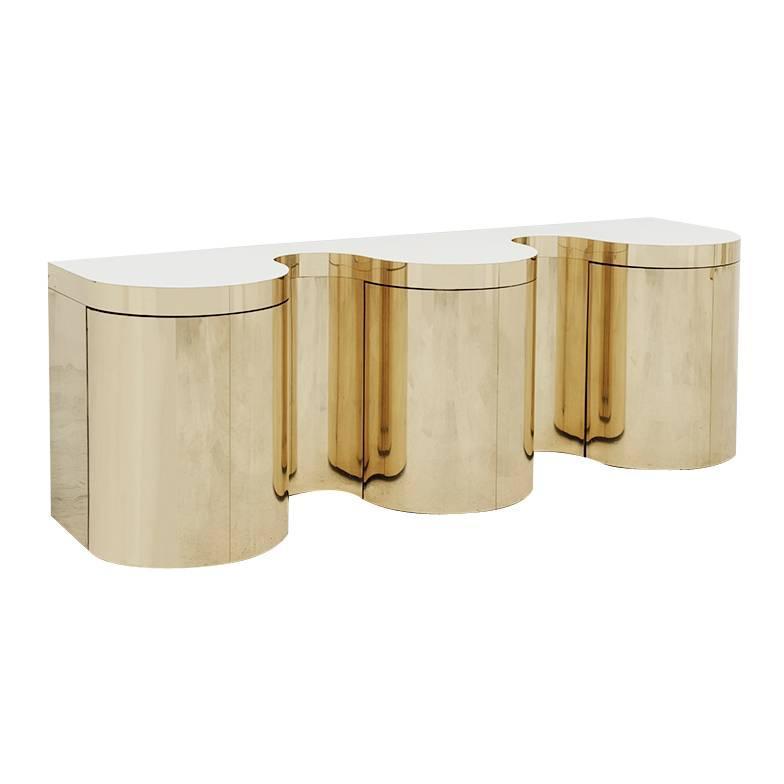 This ondulating console with storage units was designed by Paul Evans in the 1980's. One of the floor model prototypes for Evans' last design and studio business in New York City, it is both aesthetically and practically innovative. Made with brass sherts, plexiglas, enameled wood, and laminated interiors.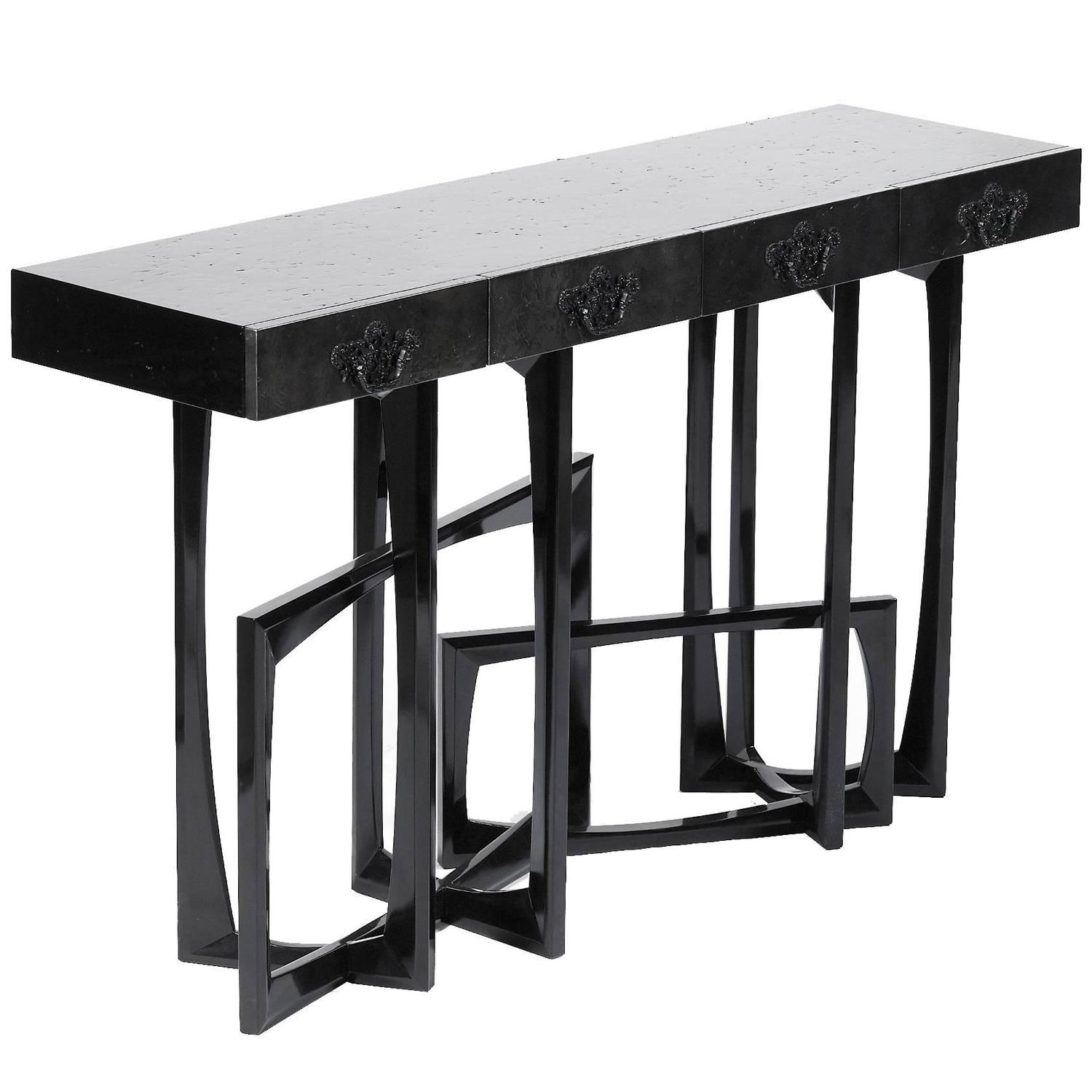 Elegantly handcrafted from mahogany and finished with a textured top, Boca do Lobo's Metropolis table exudes refined glamour. Its base is handcrafted from mahogany and the top is framed in particle board which gives the black high gloss lacquer its texture appearance. A chic storage solution, this decorative piece features four drawers with delicate brass handles.
See also: 15 Daring Console Tables with Storage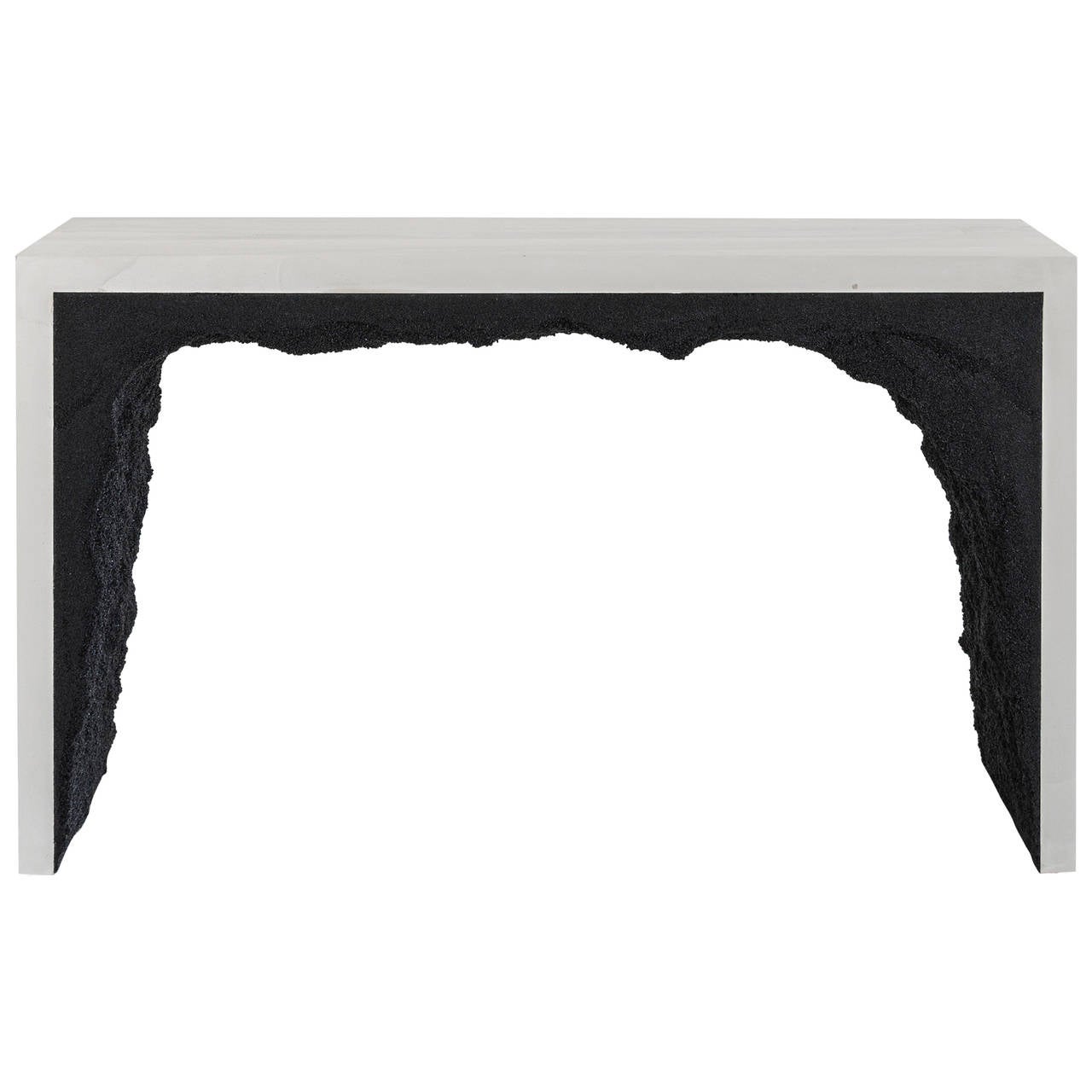 This modern console designed by  Fernando Mastrangelo consists of a hand-dyed white cement exterior and a black silica interior. The silica is packed by hand within the cement in an organic nature. The piece weighs approximately 200lbs and can be used both indoors or out. Custom options available, please inquire with the studio.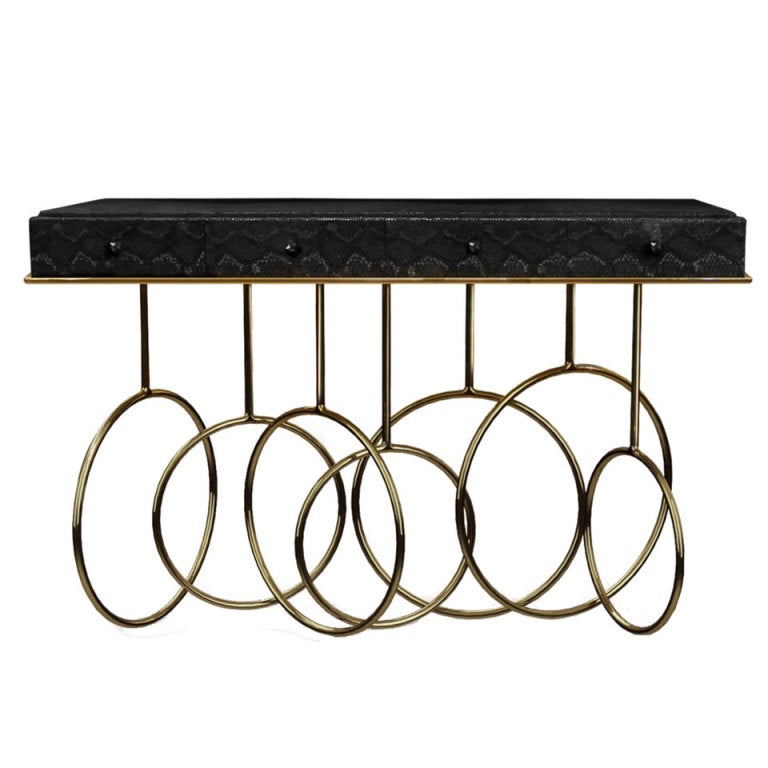 Revisit the dazzling world of a French cabaret through the Burlesque console designed by KOKET. Its acrobatic loops and spins paired with exotic faux skins and a faceted Lucite pulls on each one of the four drawers exude the mysterious traits of a feisty diva. Made from solid brass, mahogany and wood fibre composits, and upholstered in snake skin.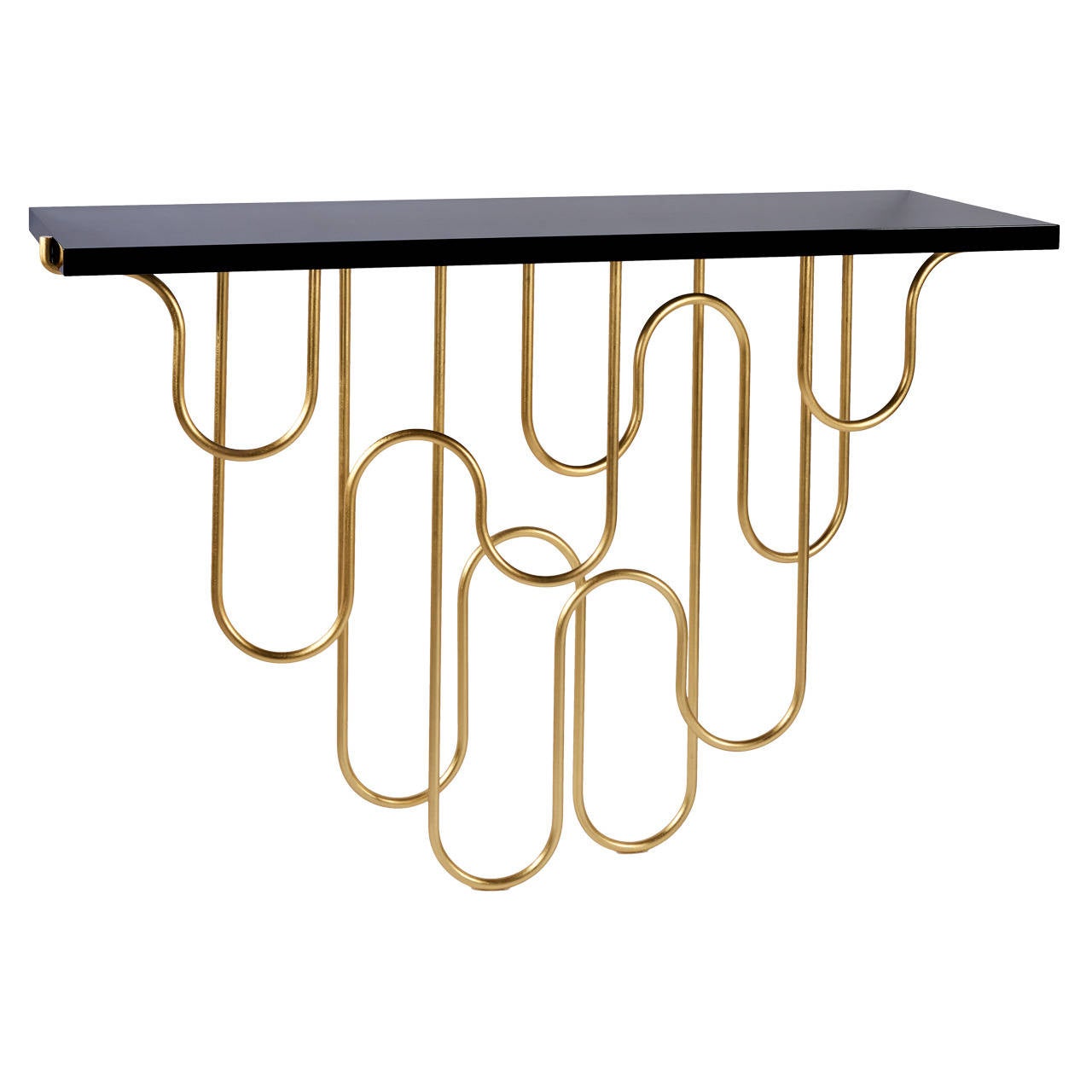 This gorgeous console with a sinuous base is designed by french artist Hubert Le Galle. It is made in steel covered by gold leaf and lacquered wood.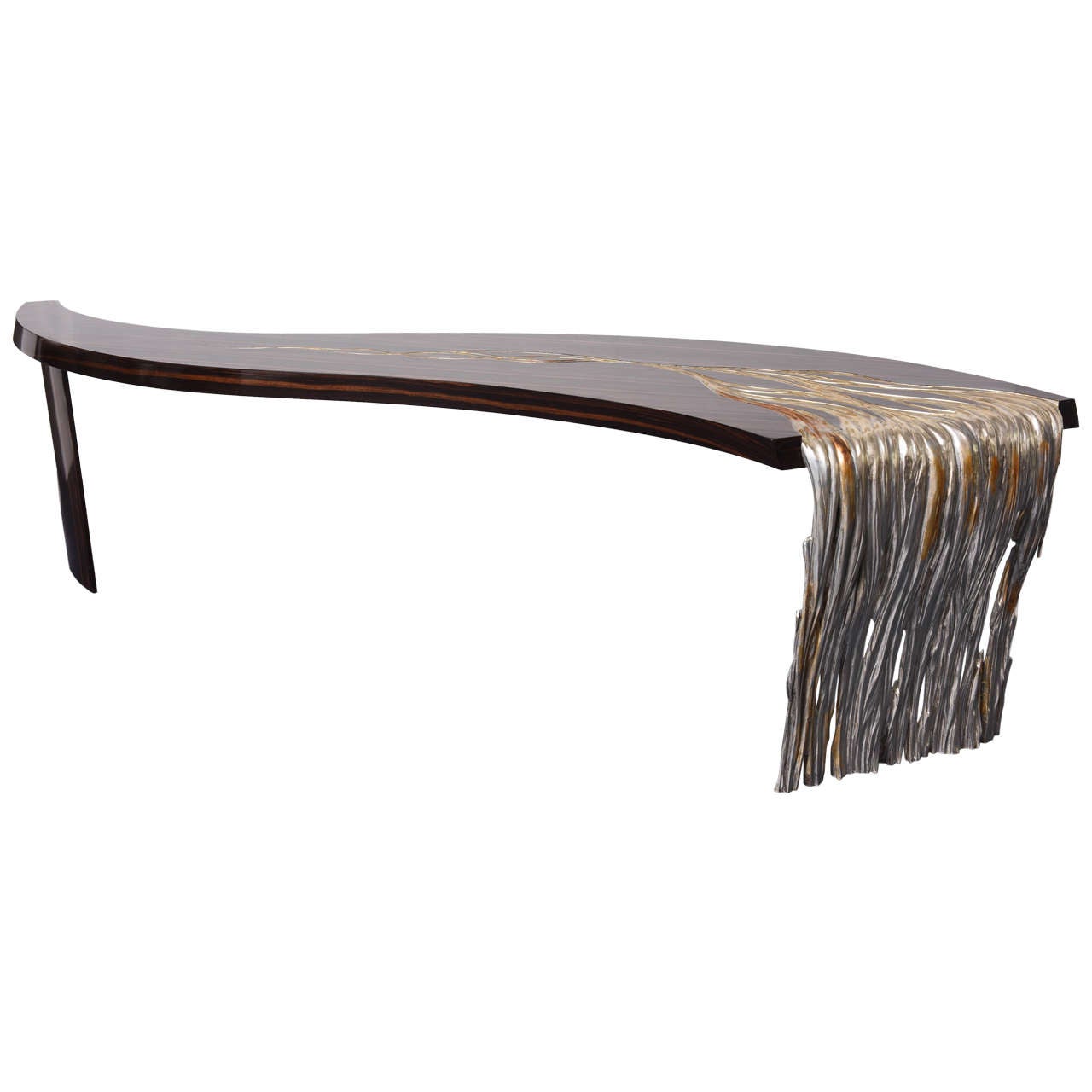 Designed in the 1970's this console table is an oversized dramatic midcentury furniture piece. Made from Ebony Macassar wood top  with it's main foot covered with silver leaf. Its strong and harmonious design is a symbol of absolute crafstmanship. A unique piece comissioned once only, with a tremendous aesthetic and singular value.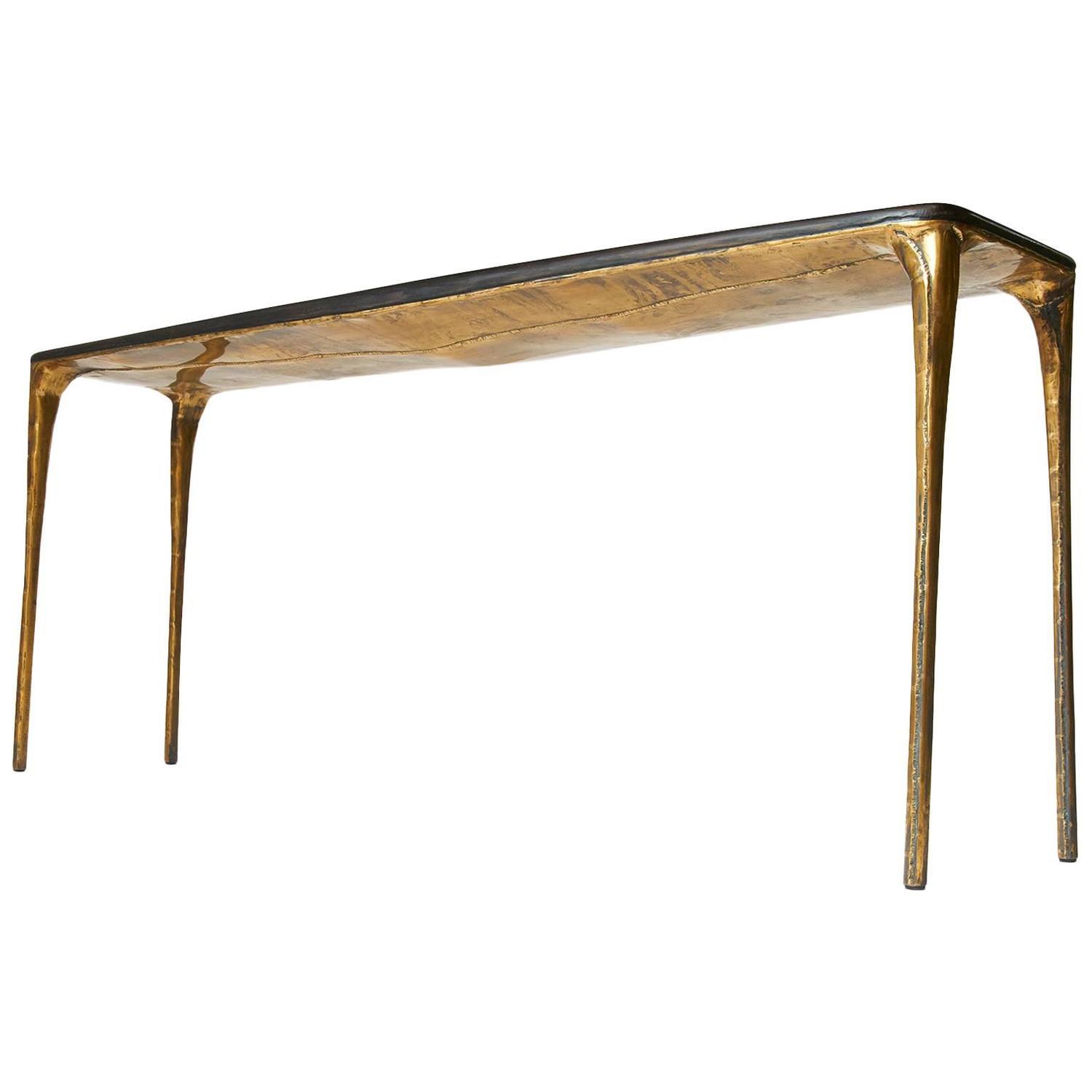 This console table, designed by Valentin Loellmann, a PAD London award winner in 2013. is entirely hand made from brass sheets, with a charred oak top, made to fit. The brass construction creates a unique pattern on each piece, with visible riveted joints, and a gorgeous patina coat finish.
This modern console, designed by Jean Marc Lelouch is made from polished brass sheets, hand hammered to size and shape.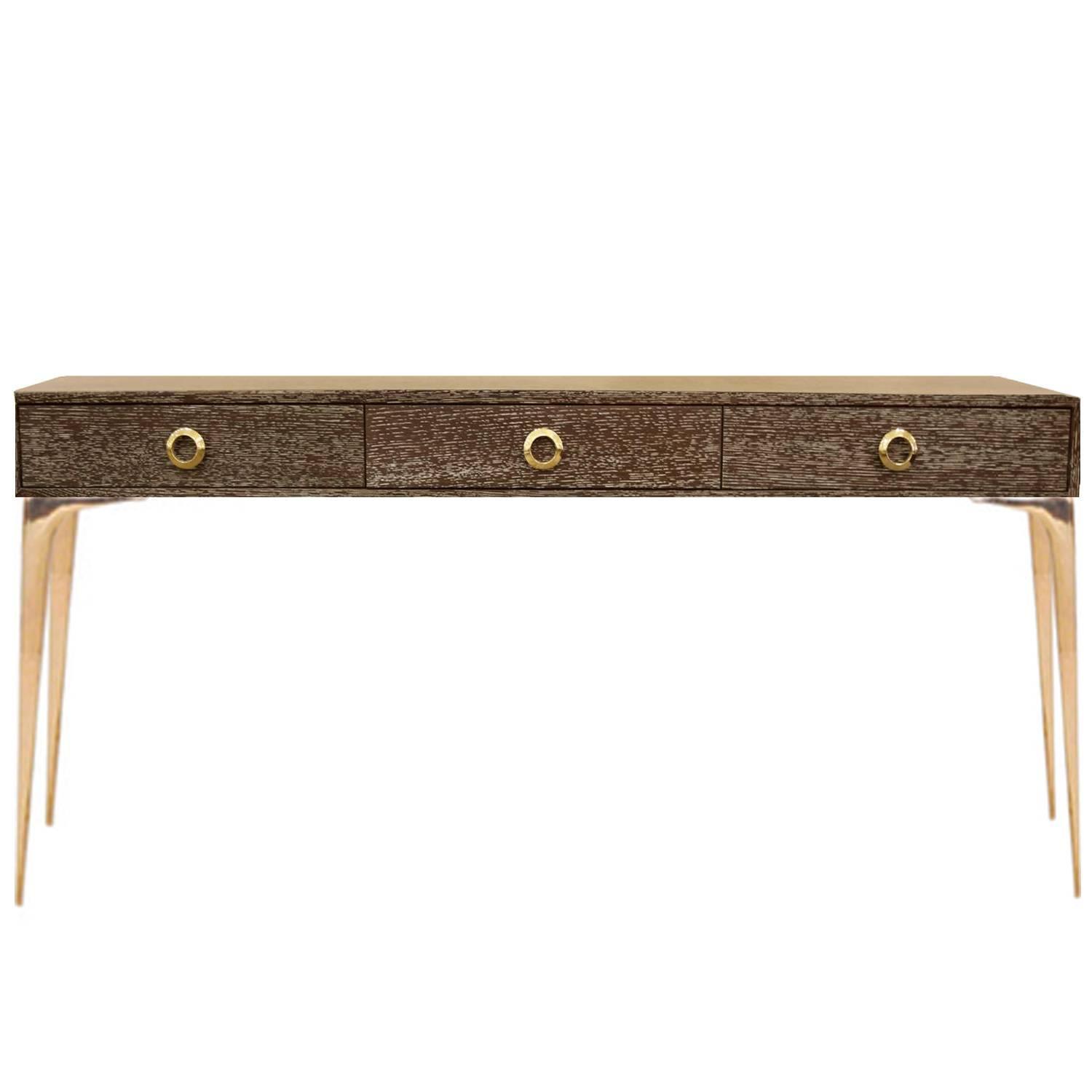 Designed by Irwin Feld Design for CF Modern, the Stilleto console boasts clean and sculptural lines. It is made of oak and cerused in dark brown, with brass metal accents supporting a three-drawer top with hand cast brass legs.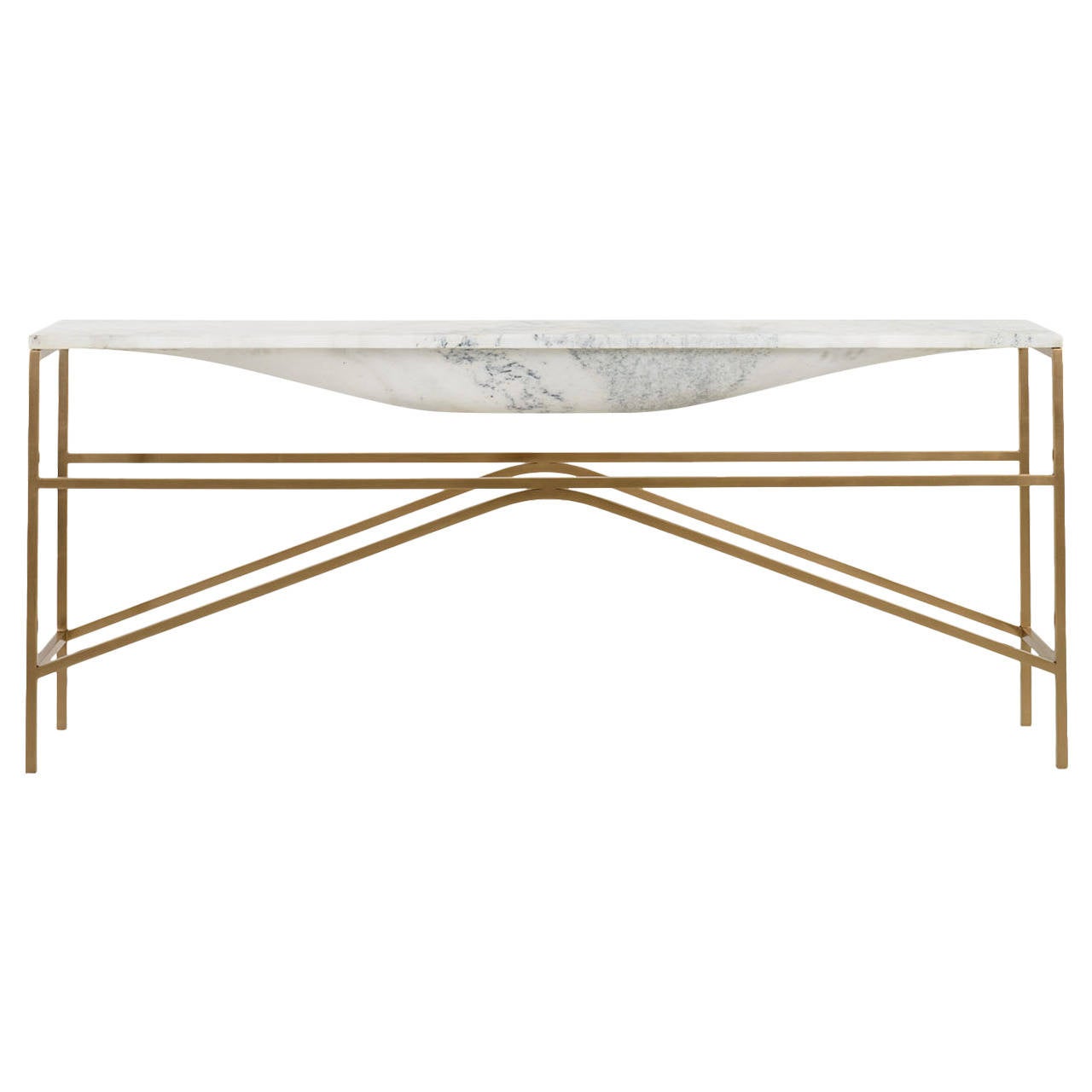 The Overlin console designed and built by KGBL is a magnificent work of minalist design. It's surface ishewn from a single block of Statuary marble and then set atop a solid silicon bronze base.
Also see:  Trends 2017: Farmhouse Style